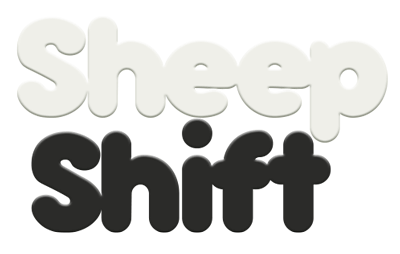 SheepShift
Nobody ever said herding sheep was easy.
Wool you help Bucky shift each sheep into the right shape before it fleece? Get enough sheep in the shaded grass to advance the level as quickly as ewe can. If you're stuck, just bark at Farmer Bleets to move to the next herd.
It's sheepshifting at its finest!
Controls
Herd – Arrow Keys
Bark – Space Bark
Sneak – Arrow Keys + Shift
Made in 72 hours for Ludum Dare 35.
Sleepy Sheepies: Jodi Slade, John Thrasher, Jesse Slade, & Micha Faw, with playtesting/ideas from Carla Castillo & Richard Miller
Download
Download
Sheep Shift v1.0 (Windows)
13 MB